LEOMINSTER, MA, Mar. 12, 2020—Oligo Factory and Landrau Scientific Innovations have agreed to collaborate on developing a Poly dT affinity purification media. This media will be useful to researchers and process purification laboratories involved in the purification of mRNA-based cancer immunotherapies and infectious disease vaccines. The companies hope that the affinity media will offer an alternative to current methodologies and augment the efforts to fight the spread of infectious diseases like the Coronavirus (Covid-19).
The purification media will provide high flow, low pressure characteristics which easily adapt to current column style purification methods. The affinity aspect insures the highest level of purification. The affinity method leverages the attraction of the poly dA tail, common in mRNA, to the Poly dT ligand covalently bound to the media.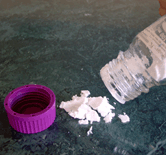 Press Contacts
Nelson Landrau, President & CEO
Landrau Scientific
nelson@landrauscientific.com
(978) 537-2890
Rick Neves
Oligo Factory
info2020@oligofactory.com
(508) 275-3561
__________
Landrau Scientific Innovations, LLC (LANSI,  https://www.landrauscientific.com) provides experience-driven support to meet product development needs. Areas of expertise include analytical services, chromatography and biomolecule characterization, pharmaceutical development, synthesis, cosmetics, and material sciences. LANSI welcomes product development projects from the initial concept through to the final phase.
The Oligo Factory, founded in 2006, is located in Holliston Massachusetts. The company's primary product is custom oligonucleotides or synthetic DNA. The Oligo Factory focuses on "mid-scale" grams to kilograms of highly purified non-GMP product. The company leverages its expertise of over 40 years of oligo synthesis and synthesizer development along with systems automation to create proprietary synthesis and purification platforms that distinguish itself from other suppliers.